November 21, 1970 (Saturday)
War Memorial Auditorium
Chattanooga, Tennessee, U.S.A.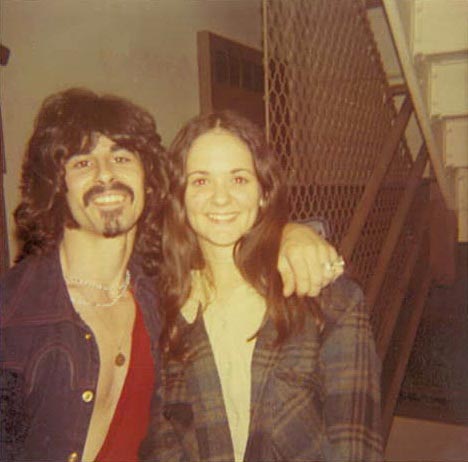 I went to a concert at the Memorial Auditorium in Chattanooga, Tennessee in 1970 mostly to see The Grass Roots. I was 16 years old at the time and my older sister, who was very convincing, was able to get us backstage. I had heard Badfinger's music and thought they sounded a lot like The Beatles, and after hearing them in perform, I fell in love with their music. After their performance, I met the band members and Tommy Evans started talking to me. Of course, I thought he was very handsome and I was intrigued like any teen would be. He asked me if I would like to sit down and talk, and I said, "yes". We walked up the stairway at the auditorium and sat down in the stairwell and talked for what seemed like a long time. I wish so much that I could remember every word of our conversation, but I can't. What I do remember is he asked me a lot of questions about myself. I felt like he was a little shy or introverted, not sure how to describe it but, it left an impression on me even after all these years. I had an opportunity to spend more time with him but, I was very young and inexperienced at the time. He was a gentleman. He had those black eyes that were a little sad it seemed. I remember thinking that one of his eyes looked a little crossed but I wasn't sure if it was. We had our picture taken together and I kept it all these years not really knowing why. Now, all these years later I am so thankful I did. I loved all of Badfinger's music but lost touch with them over the years. Only recently did my love for this group rekindle. I have been listening to their music and did some internet research to find out what happened to them and found out about the horrible fate that happened. I have been totally absorbed in every detail that I could find out about them. I would not take anything for the memory (however small) of spending time with such a great musician and songwriter.

Connie Hayes (Dec. 12, 2008)
---
© Copyright 2008-2009 Tom Brennan's Badfinger Library (TBBL). All Rights Reserved.
Reproduction in whole or in part in any form or medium without express written permission is prohibited.
All trademarks used on TBBL are the property of their respective owners.