March 19, 1971
East Town Ballroom
Detroit, Michigan, U.S.A.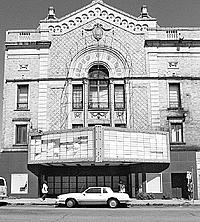 photo thanks to Detroit Free Press
I didn't keep my ticket stubs. Usually paid at the door. This particular show, it seemed that most were there to see Badfinger. Can't remember the set list, although they played all the hits from their first two albums. I remember the crowd calling for the Beatles in anticipation of Badfinger. Eric Burdon & War were very jazzy, funky. Burdon wandered the stage like a madman and seemed a little drunk??? It was mostly instrumental. Can't remember much about Wishbone Ash at this show.

David Boroski

---
© Copyright 2002-2005 Tom Brennan's Badfinger Library (TBBL). All Rights Reserved.
Reproduction in whole or in part in any form or medium without express written permission is prohibited.
All trademarks used on TBBL are the property of their respective owners.