THE PETE HAM EXHIBITION AT SWANSEA CENTRAL LIBRARY
June 12-24, 2000
by Tom Brennan
last updated: June 25, 2000

The guest book is eagerly signed by all visitors to the exhibition.
Special thanks to Dan Matovina for getting comments from former Iveys members Ron Griffiths and David Jenkins:

RON GRIFFITHS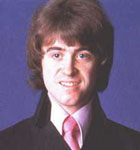 1. Describe how you felt and what thoughts came into mind seeing the display for Pete?

ANSWER - The immediate thoughts were mixed. On the one hand, I had to say that Marilyn and Keith had done a wonderful job putting the thing together; the man is so justified in having such a celebration of his all too short life - and contribution to the art of popular song composition. The other obvious thought I had on the night was: I wish you were still here old friend, [Pete Ham] because I would have loved to be able to resume our former musical liaison and just be friends like we were before it all went wrong.

2. Describe why you felt this tribute was deserved for Pete.

ANSWER - Peter deserved this tribute because to this day only the privileged few (comparatively speaking) in his homeland and city are aware of the musical talent which blossomed on their doorstep. He should be elevated in the public eye and hopefully this event will do this for him.

3. Briefly discuss about seeing some of your old friends at the tribute.

ANSWER - Living in the South East of England I have often wished for a "class of '58 - '63" school reunion....well that has never happened, but this would surpass that, as everyone there had a link with my musical past. It was just wonderful seeing old friends and making some new ones as well. It brought a lump to the throat; it was so uplifting and emotional.

further comments Ron posted on Randy Justesen's Guestbook:
"Hiya all.This is just to let you know that the Peter Ham event at Swansea Library is a very interesting and nostalgic experience, very well researched and put together by Keith and Marilyn. I took Beverly down with me for the official opening. I have to say it was a most moving and also up-lifting evening to see so many faces in one place, many of whom I had not seen for a very long time, most notably David (Dai) Jenkins and his brother Alwyn, and perhaps more poigniantly than anyone, John Ham and his wife Maureen (for those who do not know, Peter's brother & sister-in-law). Beverly and me have "planted a seed" and suggested that the library services each side of the Atlantic and may just co-operate and ensure that the fans in the U.S A. have a chance to view the exhibit. Hope this is of interest to you all. My best wishes to all of you. RON"
RON GRIFFITHS
from Randy's Guestbook 6/17/00

DAVID (DAI) JENKINS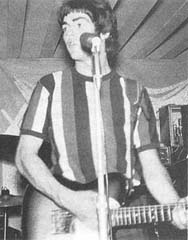 Excellent, first-class, all the memories and people I hadn't seen for 20 or 30 years: Deke Leonard, Tony Hollis, Terry Williams, Martin Ace, Owen Money, Ron Griffiths, John Horrel. Talked about old memories and the memories came flooding back. My two sons and my wife came and there were stories about the old groups. Fantastic; the whole evening went by too quick. Beforehand, I was thinking "how are they gonna look?" and "how do I look?", but it doesn't matter, you all grow old together. It was really a super evening. A good tribute to Pete I must say. It was super, really was.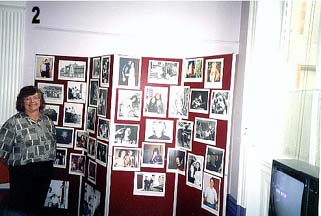 Library Assistant Norma Rees presides over one of the exhibitions many freezes, minutes after the doors opened.

for comments from more of Pete Ham's family and friends, see Jesper's page

© Copyright 1998-2005 Tom Brennan's Badfinger Library (TBBL). All Rights Reserved.
Reproduction in whole or in part in any form or medium without express written permission is prohibited.
All trademarks used on TBBL are the property of their respective owners.