ANOTHER CHANCE THAT I LET GO
(LONELY MAN)
written, composed by Bob Purvis
webpage by Tom Brennan, January 10, 2003
updated: November 26, 2011

Little Malcolm And His Struggle Against The Eunuchs
George Harrison presents: a film by Stuart Cooper, starring John Hurt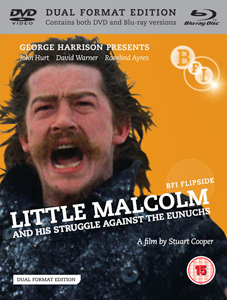 Format: PAL only (DVD/Blu-ray)
Rated: NC-17
Studio: BFI Flipside
DVD Release Date: October 24, 2011
Run Time: 105 minutes
Includes: original theatrical trailer
Available from: MovieMail | Amazon (U.K)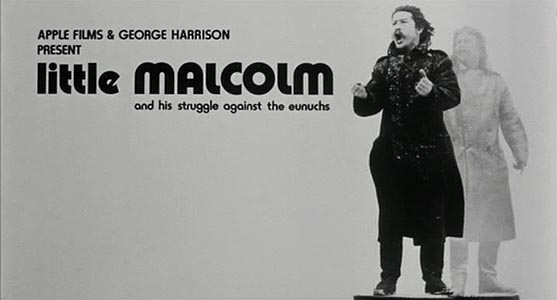 George Harrison talks about the Little Malcolm film (1974)

George Harrison talks about how Mal Evans discovered Splinter and Lonely Man in the film (1974)



Here is the story of the Lonely Man sessions at Apples Studios (with photo captions) written by Bob Purvis:
I hope the pictures will be good enough. It's all I have of the Apple sessions back in 1973. George is seen producing "Another Chance That I Let Go (Lonely Man)". I wrote the track myself. Pete (Ham) played on the Apple version, but not on the later Splinter album version.

Two pictures are from the film "Little Malcolm And His Struggle Against The Eunuchs."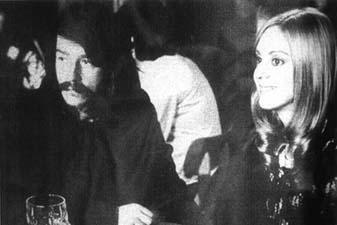 John Hurt and Roz Ayres in the crowd.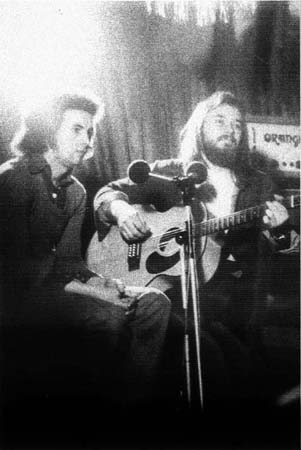 Splinter are in the film on stage performing in a club.



Splinter's partial acoustic performance of "Lonely Man" from the movie.
An alternate zoomed-in version: http://www.youtube.com/watch?v=Sb_dLI2toq8


The rest of the pictures were taken in Apple Studios recording the music for the film produced by George Harrison.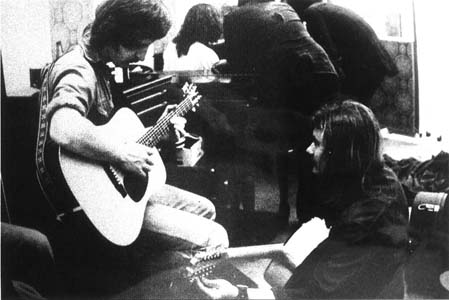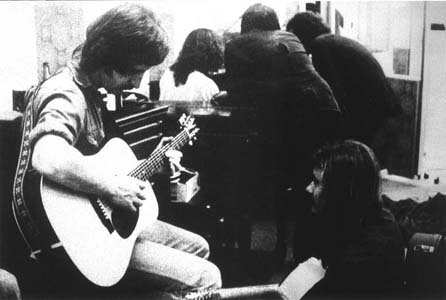 On the pictures, I'm holding the Bangladesh Harptone guitar; I believe Joey or Pete played it in the concert. George gave me the guitar as a present and now I think it's in the Beatles Museum in Liverpool. [Pete is playing a 6-string and Bobby is playing a 12-string]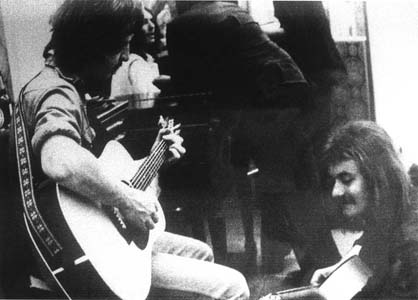 The pictures show Pete & myself tuning up our guitars, George on piano in the background.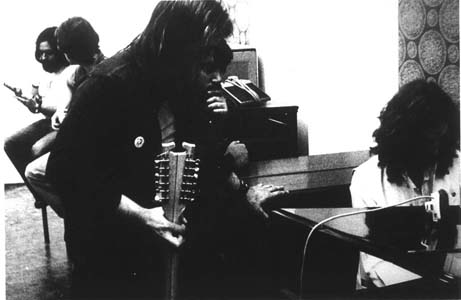 Then myself and George around the piano, Pete and Tag (Badfinger roadie) in the background. [Bill Elliott? is behind Bobby Purvis]



New (2011) movie trailer with Apple Studios recording of "Lonely Man" (intro only) playing in the background

Note: Only the beginning of the Apple Studios version of "Lonely Man" is played over the closing credits of the film. The entire recording is still not available.


But when we did the re-recorded version as "Lonely Man" for Splinter's 2nd album "Harder To Live", Mal Evans wrote 3/4 of the lyrics and I wrote 1/4 of the lyrics and the tune (music). George produced the track again.

from the collection of Bob Purvis, thanks to Paul Nyman

session players:
Bob Purvis, Bill Elliott: vocals
George Harrison, Pete Ham: guitars
Bill Dickinson, John Taylor: bass guitars
Billy Preston: keyboards
Jim Keltner: drums
---
© Copyright 2003-2012 Tom Brennan's Splinter Library (TBSL). All Rights Reserved.
Reproduction in whole or in part in any form or medium without express written permission of Tom Brennan's Splinter Library, is prohibited.
All trademarks used on TBSL are the property of their respective owners.