Cry From The Heart/Facing The Day
by Bob Purvis
produced by Terry Gavagham

This was a charity single for the North of England Children's Cancer Research (released in 1996)
Note: the song Facing The Day is mis-titled as I Can't See The Light

Cry From The Heart (Robert J. Purvis)
Facing The Day (Robert J. Purvis)
Cry From The Heart [instrumental] (Robert J. Purvis)

YouTube video of A-side plus bonus instrumental version

Bob Purvis: "Myself and Terry Gavagham worked on the 3 tracks in his home studio. Terry owned Guardian Music where we recorded Streets At Night. He is a wonderful musician and even though I wrote all the parts for the instrumental, it was Terry who interpreted them as I sang the licks to him. It was a privilege to work with such a talented man."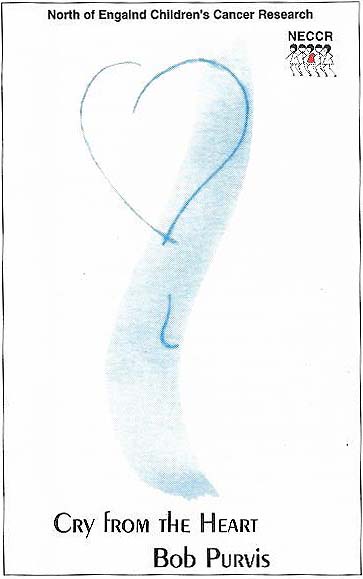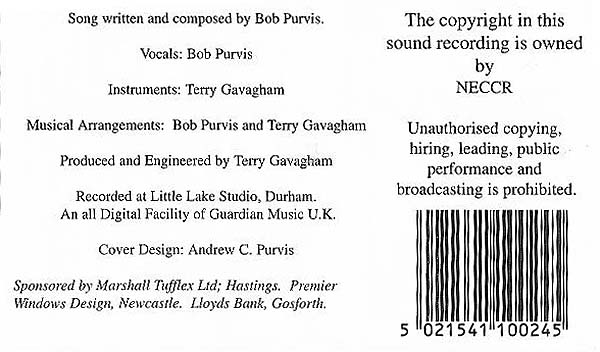 ---
© Copyright 2003-2017 Tom Brennan's Splinter Library. All Rights Reserved.
Reproduction in whole or in part in any form or medium without permission is prohibited.
All trademarks used are the property of their respective owners.