I Can't Turn You On/Where Do I Go From Here?
by Splinter
produced by Jimmy Horowitz

Japan
Columbia YK-115-AX
released: April 1979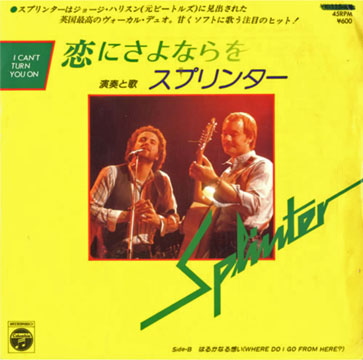 Promo single taken from the Streets At Night LP.


---
© Copyright 2002-2017 Tom Brennan's Splinter Library. All Rights Reserved.
Reproduction in whole or in part in any form or medium without permission is prohibited.
All trademarks used are the property of their respective owners.