STREETS AT NIGHT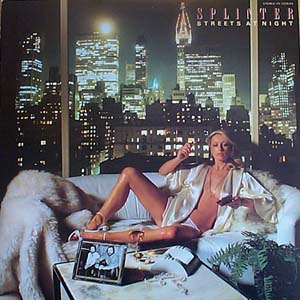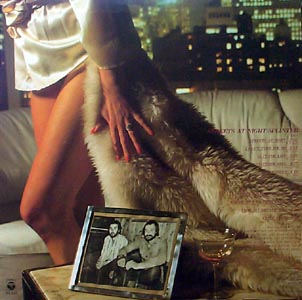 This was the first Splinter LP after leaving Dark Horse Records, and their 4th overall. It was released by Columbia Records in Japan and in the U.S. The album features Dire Straits keyboard player, Alan Clark. In the U.K., Splinter were signed to Chas Chandler's Barn label and released a single of "Danger Zone" with a non-LP b-side called "Swear To God".
Catalog #: Columbia YX-7228-AX, released February 1979 (Japan)
SIDE 1:
1. Streets At Night [Purvis]
2. I Can't Turn You On [Purvis]
3. Is It For Life? [Purvis]
4. Stateside [Purvis/Elliott]
5. Evergreen [Purvis]

SIDE 2:
1. Danger Zone [Purvis]
2. When Will You Let Go? [Purvis]
3. Where Do I Go From Here? [Purvis]
4. Took My Breath Away [Purvis]
5. Flyin' Blind [Purvis/Elliott]

produced by Jimmy Horowitz

information and images thanks to Simon Leng
---
© Copyright 2002-2003 Tom Brennan's Splinter Library (TBSL). All Rights Reserved.
Reproduction in whole or in part in any form or medium without express written permission of Tom Brennan's Splinter Library, is prohibited.
All trademarks used on TBSL are the property of their respective owners.