compiled by Tom Brennan
last updated: January 5, 2012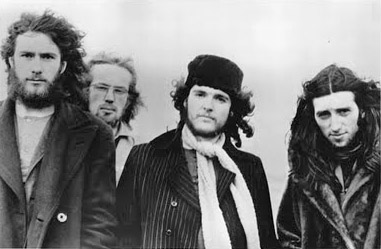 from L to R: Colin Williams, Malcolm Harker, Paul Hooper, Bob Jackson
The progressive rock group, Indian Summer was born in Coventry, England in the summer of 1969. The band was put together by Robert (Bob) Jackson with his pal, Paul Hooper. They were discovered/brought to the attention of Jim Simpson, a Midlands-based promoter who also managed Black Sabbath. Both groups both played at the top Birmingham club known as Henry's Blues House. Indian Summer shared Sabbath's rather menacing appearance - long black hair and beards, but their music had a melodic quality and was generally more sophisticated. In any event, Black Sabbath was given the chance to record an album first, while Indian Summer had to wait for their turn. In the meantime, Indian Summer spent the time touring & honing their craft before their one & only album was finally recorded in London, produced by Rodger Bain and released on the RCA's Neon label in 1971. Shortly afterwards, bassist Malcolm Harker quit the group and was replaced by Wez Price, but the group carried on touring to promote the album, including dates in Switzerland. The group felt that Neon did not properly promote their record, and only pitched it to the 'student audience' rather than the wider public. It was difficult for them to grab media attention during a period with so many hugely successful groups such as Deep Purple, Black Sabbath, The Who, Yes, Led Zeppelin, and Emerson, Lake & Palmer. After returning from a gig in early 1972 with no money (and a bag of chips between them), the band felt that something was wrong and decided to call it a day.
biography information based on May, 2011 liner notes by Chris Welch

INDIAN SUMMER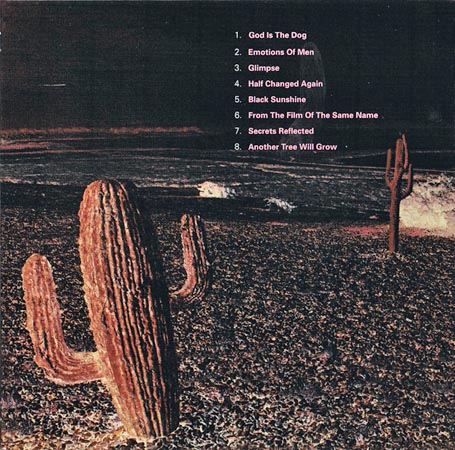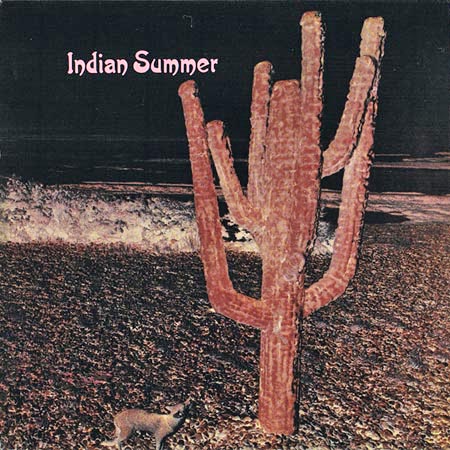 Original LP released on RCA Neon NE 3 on March 12, 1971 (U.K.)
U.K. Side 1 has matrix number ZGBS 0491-3. Side 2 has matrix number ZGBS 0492-3.
Original LP released on RCA Neon NE 3 on May 14, 1971 (U.S.)

CD reissue, Repertoire REP 4357-WP, released: 1993
CD reissue: Repertoire, released: July 06, 1995
CD reissue (Germany), Repertoire, released: November 15, 2002
CD reissue (Italy), Akarma, released: April 26, 2005
CD remaster (U.K.), Repertoire REP 5240, released: May 31, 2011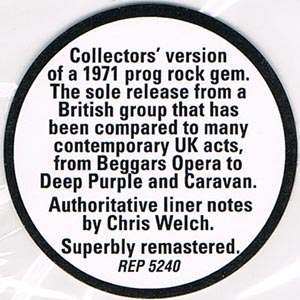 TRACK LISTING
01. God Is The Dog (6:37)
02. Emotions Of Men (5:44)
03. Glimpse (6:45)
04. Half Changed Again (6:26)
05. Black Sunshine (5:27)
06. From The Film Of The Same Name (5:53)
07. Secrets Reflected (6:50)
08. Another Tree Will Grow (6:07)

Bob Jackson: Hammond organ, piano, lead vocal
Colin Williams: guitars, vocal
Paul Hooper: drums, percussion, vocal
Malcolm Harker: bass guitar, vibes, vocal

All compositions by Indian Summer
All compositions published by Essex Music Int. Ltd.
Recorded & mixed at Trident Studios, London
Produced by Rodger Bain for Big Bear, Birmingham
Engineered by Robin Cable

Album design by Keef
Re-issue design by Pete Hayward

A proposed single "Walking On Water" was recorded after the album at Trident, but failed to see the light of day due to a falling out with management, and the song was never released.
thanks to Bob Jackson


Original LP sleeve notes by Olav Wyper (RCA Records, London, January 20, 1971):
In Novermber, 1969, I went up to Henry's Blues House in Birmingham with three of my then colleagues to see two groups handled by Midland manager/promoter, Jim Simpson. We signed one of them. That was Black Sabbath. One year and another record company later, Jim asked me up to Birmingham again. This time we signed the band we had earlier rejected in favour of Sabbath. The new band - Indian Summer. And what a difference the English summer has made to this Coventry group. Suddenly, after 2 1/2 years, it's all come together. Never one to quit while he's ahead. Jim took them to Rodger Bain to produce - and so the same combination that earlier brought Sabbath to the world's stage, now takes up Indian Summer. History can repeat. Oh, and they're good too. Very good.

Germany & U.S.A. release news (Billboard magazine: May 15, 1971)

Billboard magazine review (May 22, 1971):
From those wonderful people who brought you Black Sabbath comes the heavy progressive rock sound of Indian Summer, a four-piece outfit that performs its own lengthy compositions much in the style of King Crimson and British groups past and present. Bob Jackson handles the Winwood-like vocals, Colin Williams plays lead guitar, and if, for some reason, you haven't heard it all before, here's "Glimpse,", "Black Sunshine" and "Secrets Reflected." From the RCA-distributed Neon label.

Album review by Chris Welch (London, May 2011):
"God Is The Dog" is an arresting piece that kicks off in fine style. Storming Hammond organ, dynamic guitar chords and declaiming vocals combine to make listeners sit up and take notice. The same edgy energy is maintained throughout the rest of the LP's tracks, although "Secrets Reflected" is a more low-key, gentle performance, with Paul Hooper playing tympani beaters on his tom toms to create a suitably reflective mood. A slow paced ballad, tasteful instrumental passages perfectly complement Bob's more restrained vocals. The final track "Another Tree Will Grow" is however a different kettle of prog fish. It will surely appeal to all fans of the genre. It starts in slow and doomy fashion, as Jackson returns to more operatic mode and suddenly breaks into a super fast uptempo groove. Colin Williams excels on a guitar solo that becomes ever more frantic as his fingers disappear into a blur of notes. They are delivered so fast, you imagine his fingers caught fire and burst into flames, leaving the Trident studio tape op frantically looking for a fire extinguisher!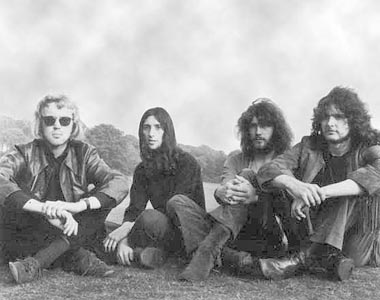 Bob Jackson Library

for more information, visit: Coventry Music Archives's blog
Indian Summer myspace page
---
© Copyright 2012-2015 Tom Brennan's Badfinger Library. All Rights Reserved.
Reproduction in whole or in part in any form or medium without permission is prohibited.
All trademarks used are the property of their respective owners.