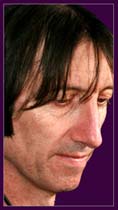 compiled by Tom Brennan
last updated: October 21, 2014

Robert Jackson was born on January 6, 1949 in Coventry, England. Bob's first group, a Progressive Rock band called Indian Summer, released an LP in 1971. His next band started as John Entwistle's (The Who) backing band, and eventually became another Progressive Rock band called Ross, which released two albums in 1974. Jackson quit after a mid-1974 tour with Ross as the opening act for Eric Clapton. After getting home after the tour, a friend recommended he audition for Pete Ham's replacement in Badfinger. After Pete Ham's suicide, Bob was asked to join The Dodgers by Tommy Evans in Late, 1975. Bob stayed with The Dodgers until being forced out in 1979. Bob was reunited with Tom Evans in early, 1982 when he was asked by Tommy to audition with him in his back-up band for a female Australian group called Cheetah. Eventually, Bob ended up in Tom's version of Badfinger and he toured with them until Tommy's last live appearance in October, 1983. Bob also did a British Invasion tour in 1984 with Joey Molland and Mike Gibbins. Bob Jackson is currently part of the latest line-up of the British Invasion band called The Fortunes.
biography information from Dan Matovina's "Without You, The Tragic Story of Badfinger"

follow Bob Jackson on Twitter: @BobBadfinger
BOB JACKSON LEADS A GROUP OF FORMER BAND MATES AND LOCAL SWANSEA MUSICIANS TO HONOR PETE HAM

On April 27, 2013, a tribute concert for Pete Ham took place in Swansea at The Grand Theatre. The first section of the concert featured eight cover versions by local artists. The second section of the concert following an intermission, featured Bob Jackson on keyboards (and some guitar), leading a group of former bandmates of Pete Ham and other local musicians. One of the highlights of the concert was later in the show when Bob brought out a special guest, his daughter Emily, to sing two songs with him. The concert got off to a rough start, but was much improved in the second half once the band got more comfortable and warmed-up. The band members in various combinations were: Bob Jackson (vocals, keyboards, guitar), Al Wodtke (guitar), Matt Hart (drums), Anthony Harty (guitar), Eddie Mooney (bass guitar), Ron Griffiths (bass guitar), Dave Jenkins (guitar).

Here is the set list of the concert that followed the intermission (lead vocals by Bob Jackson, unless otherwise noted):
No One Knows
Take It All
Name Of The Game
Baby Blue
I Believe In You, Girl (Ron Griffiths)
Midnight Sun (Ron Griffiths)
Man Without A Heart (Dave Jenkins)
Dear Angie (Ron Griffiths)
Blodwyn (Ron Griffiths)
Come And Get It (Ron Griffiths)
Moonshine (with Emily Jackson)
John Forgot To Sing (with Emily Jackson)
Carry On Till Tomorrow
Midnight Caller
Dennis
[band introductions by Eddie Mooney]
Just A Chance
I Won't Forget You
Day After Day
Without You
No Matter What
I Can't Take It
encore:
Come And Get It (Ron Griffiths)
posted October 05, 2013

---
Bob Jackson groups/session appearances:
Indian Summer | Ross | Badfinger | sessions | The Dodgers | The Searchers | Byron Band | The Fortunes
---
Bob Jackson's Songs and Lyrics:
All I Want Is You (Jackson/Evans) [1976]
Alright By Me (Ross/Emery/Jackson) [1974]
Another Time, Another Place (Jackson) [1976]
Anytime (Jackson/Wilson) [1978]
The Boys Down In New Orleans (Jackson)
Come Out Fighting (Jackson/Hooper*) [1978]
Crazy (Jackson)
Discovery (Jackson) [1974]
Don't Know What You're Doing (Jackson) [1976]
For Your Love (Jackson) [1978]
Get To You (Evans/Jackson) [Bob wrote the middle bridge section] [1976]
I Call Your Name (Jackson/Wilson) [1978]
I Can't Live Without Your Love (Jackson) [1976]
If You Were Here (Jackson)
It Was You (Jackson/Wilson) [1978]
Won't Forget You (Jackson) [1976]
Moonshine (Jackson/Evans/Gibbins) [1974]
More And More (Jackson/Wilson)
My Love, For You (Jackson)
New Day (Jackson) [1982?]
Only Lonely (Jackson/Wilson) [1976]
Passed Fast (Jackson/Evans) [1974]
Positive Thinking (Jackson)
See Me, See You (Jackson/Wilson)
She Will Be There (Jackson)
Take Another Piece (Jackson) [1978]
To Say Goodbye (Jackson) [1974?]
Turn Around (Jackson) [1974]

Very special thanks to Bob Jackson for taking time out from his busy touring schedule to provide me with these song titles (including some unreleased ones) and songwriting credits including the following correction:
*By the way, I noticed that you accredited this track to Tommy Evans. This is incorrect, and even the original record label gets it wrong.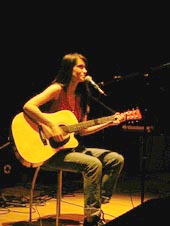 Emily Jackson's myspace page (daughter of Bob)
---
other solo Badfinger pages:
Pete Ham
Tom Evans
Mike Gibbins
Joey Molland
The Dodgers
Ron Griffiths
Dave Jenkins
© Copyright 1998-2015 Tom Brennan's Badfinger Library. All Rights Reserved.
Reproduction in whole or in part in any form or medium without permission is prohibited.
All trademarks used are the property of their respective owners.