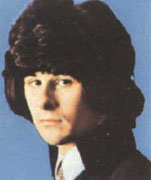 compiled by Tom Brennan
last updated: May 13, 2015
Thomas Evans of Liverpool, England was born on June 5, 1947. He bought his first guitar after seeing The Beatles at the Cavern Club. His first group was called The Inbeateens (also: The Inbeats). After they broke up, he formed The Calderstones in 1966. The Iveys saw them perform in July of 1967 and asked him if he was interested in songwriting. Soon afterward, Tommy was recording a demo on The Iveys' tape machine and he was joining their group, replacing David Jenkins. Tommy remained until the end of Badfinger in April 1975. After Pete Ham's death, he joined the Dodgers in Late 1975 with Badfinger keyboardist Bob Jackson, and eventually reunited with Joey Molland, creating a "new" Badfinger in 1978. After splitting up with Joey in 1981, he continued with the "new" Badfinger ("Goodfinger" at one point) with Bob Jackson and Mike Gibbins until his death in 1983. After the group became broke again, he attempted a solo career, recording songs with friend Rod Roach until he took his own life on November 19, 1983.
biography information from Dan Matovina's "Without You, The Tragic Story of Badfinger"

Tom Evans news & features

official web site for Tom Evans: www.tomevans.info
official MySpace page for Tom Evans: myspace.com/tomevansbadfinger
bonus MySpace page for Tom Evans (rocker): myspace.com/tomevansbadfingerrocker

Dave Evans Library (Tom's brother) NEW

Dan Matovina's Badfinger biography web page

Happier Times - Tom marries Marianne - YouTube link!!!

The artwork of Pete Ham & Tom Evans, plus demo recordings
---
Tom Evans CDs: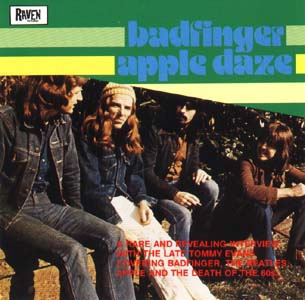 Apple Daze (interview with Glenn A. Baker, January 1983) CD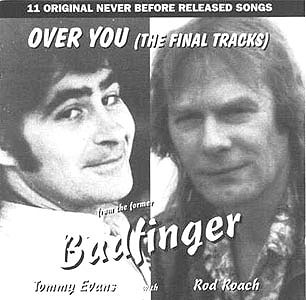 Over You (with Rod Roach) CD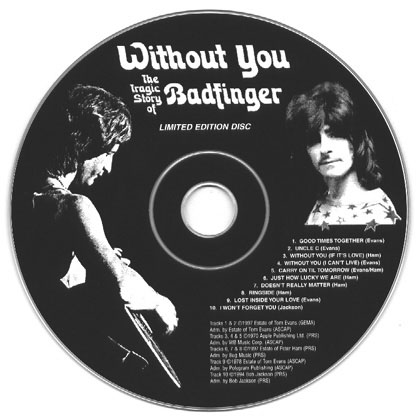 Without You (The Tragic Story of Badfinger) [Limited Edition Disc] CD

---
Tom Evans' lyrics:
Tom's songs recorded by The Iveys and Badfinger are located elsewhere on this site.
24 Reasons
Baby You
Blind Owl
Dancing Girls
Don't Let It Go
Fresh
Get To You
Good Times Together
Ham And Eggs
Handsome Malcolm
Hovercraft
I Am Myself
I Believe In You
I Don't Know Why
I Feel Bad Today
If I Needed Someone
Just Juice
Lay Down
Lost Inside Your Love
Love Inside You
Over You
Queen Of Darkness
Radio Clyde, Merry Christmas
The Rain
Sad Tomorrow NEW
She's A Sinner (Crocadillo)
A Simple Song
A Step To Heaven
Stolen Love
Too Hung Up On You
Ultra-Bright
Uncle C
Waited Too Long
Worlds Apart
You And I
The Very Best of Tom Evans - a playlist by Tom Brennan

solo chronology of Tom Evans

Tom's demos & compositions

"Good Times Together" and "Uncle C" are courtesy of Dan Matovina's biography, Without You-The Tragic Story of Badfinger.
---
other solo Badfinger pages:
Pete Ham Mike Gibbins Joey Molland Bob Jackson Ron Griffiths The Dodgers

© Copyright 1998-2015 Tom Brennan's Badfinger Library. All Rights Reserved.
Reproduction in whole or in part in any form or medium without permission is prohibited.
All trademarks used are the property of their respective owners.