Tom Brennan talks with Dan Matovina about Golders Green
posted 7/15/99
No part of this interview may be reproduced in any form without permission
© Copyright 1999 by Tom Brennan and Dan Matovina.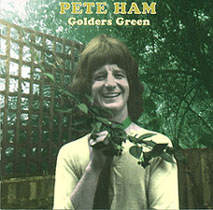 Congratulations again on a job well done with the CD. Thanks on behalf of all Badfinger fans for preserving Pete Ham's lost compositions.

Did you have more difficulty selecting enough quality songs this time around compared to 7 Park Avenue? It seems like you would have exhausted all of Pete's potential Badfinger hit singles already on the 1st volume of demos.

There are still lots of quality songs left. I hope to do a Volume Three and a CD of early Pete ('66, '67). He made a lot of demos in the early days, as he had more time. Also, more of those are complete songs, versus ideas/partial songs. Also, a lot of later stuff was erased or partially erased. There are periods of his where the tapes haven't turned up, like late '72, and a period in 1974.

Did Pete erase some of his demos because the songs were bad or because Pete was losing his confidence at that time and didn't care about saving them for later use? Or maybe he couldn't afford to buy more blank tape?!

One factor was, at certain stages in Badfinger's career, Pete felt some material he was inspired to write would never be used by the band, and since that was the priority, he would dump the song or erase it in frustration. Lack of tape may have been a factor at times. People that knew him, especially Fergie and Beverley, pressed the point he had major bouts of lost confidence, that the other band members weren't always being supportive towards his efforts. He may have been overly sensitive, and over time, bands tend to take each other more and more for granted. Also, competition was probably rising as the band went along.

Did you select more diverse material this time to be different than 7 Park Avenue or to showcase more of Pete's talent?

In a sense, yes. I wasn't going to put "I'll Kiss You Goodnight" and "Keyhole Street" on at first. I was going to save them for an early Pete collection. But I thought, they were really good tracks, and there's always a chance the other stuff won't come out, so get them out now. In hindsight, I think I would have rather included more later demos versus those, but either way, people are enjoying the CD greatly and have little complaints, based on early feedback.

Who decides on the overdub parts? Do you leave it up to the musicians or do you tell them what kind of part you want to add?

I give the direction. Sometimes, I write the parts in conjunction with the musician. Occasionally, I work out the part entirely and have them play it. For bass lines, I usually give the musician a tape and let him work on an idea and then bring it to me. We'd go from there to record it. Drums are hard because they were often just spontaneously worked on in the studio for ideas, and often there was time pressure. Generally, the drums worked out, though I had left some drums to a few musicians unattended by me and the sound quality ended up rather poor. I had to do the best I could to mix that sound. I did have to drop a few songs totally because the drums were too inadequate in sound or performance.

Were any bass parts added or did Pete Ham play them originally? Did Ron Griffiths play on any tracks? What did Bob Jackson play on?

Pete didn't play the bass parts. Ron played on "Keyhole Street" and Rykodisc forgot to add his name for credit on when I added "Keyhole Street" into the package. Bob played piano on "Where Will You Be".

You have a lot more session players helping you this time. Who played what? Which guys played drums?

Bennett Bowman, Derek Ritchie, and Rick Cammon played drums. Pete played drums on "When The Feeling" and "Dawn" (though Ritchie doubled the snare). Chris von Sneidern played guitar, organ, bass. Mike Romanowski played organ, bass. I doubled some guitar and played organ on "Goodbye John Frost." Many people played percussion. Derrick Anderson played bass on "Helping Hand."

Did Pete record any other versions of "Makes Me Feel Good" besides the two?

No. Unless there's a tape I haven't found.

Did The Iveys ever attempt the song?

Not that I know of.

It sounds like a potential hit song. Why would Pete have abandoned the song?

A mystery, but remember, "No Matter What" almost disappeared. It was not even going to be on No Dice until Al Steckler rediscovered it.

I can imagine Pete waking up the entire house at 7 Park Avenue early in the morning with the demo of "Dawn" after pulling one of his all-night sessions in the demo studio that you describe in your book. Why do you think Badfinger didn't use that one?

It's not really classically in their style of the time. That's my guess. Maybe Pete never introduced it.

This electric piano version of "Without You (If It's Love)" sounds very close to the style Harry Nilsson used. Why did Badfinger end up changing the style so much before releasing it?

Well, a band is going to use their chemistry or put their own stamp on it. The home demo of the band doing it is all guitars and very interesting.

"Pete's Walk" is the first instrumental by Pete to be heard by the public. Did he record many instrumental demos?

Not a lot, but there are about six or seven good ones.

How long was the original demo for that ("Pete's Walk") beyond what's on the CD?

I think it did have another verse or so of the same guitar pattern. Originally, when I copied it over to salvage it, I think I shortened it, because it was meant as a publishing demo, and it's just basically so repetitive. Later, I decided to overdub on it. I do wish now I had given it another extension. I have to live with it now, but yes, it is so hypnotic. It could've stood another extension. The demo does end with the guitar solo, and I was very frustrated Pete ended it so abruptly, as he starts off into an amazing solo.

Was that Pete's title for the demo?

No, there was none listed.

"When The Feeling" is the first time we hear Pete talking on either of the CDs. Also, it features Pete playing only drums. Was that rare for Pete to record something like that without a guitar or a keyboard?

Very rare.

Was there any indication as to what Pete was doing before he starting improvising on the drums? Was he playing this song on another instrument also or was this a one-off performance?

One-off performance.

Did Pete develop "Shine On" any further than this demo, or was the rest of the song written with Tommy?

The rest of the song was erased. I know, it makes you cry, because it would've been magnificent to hear Pete sing the whole song.

How did Pete overdub all those vocals on "Gonna Do It" with a mono machine?

Remember, the end result is mono, but each overdub you are blending-in the previous track recorded, so you can overdub endlessly, but the quality degrades each time.

Did Pete play around a lot with Blues songs in between serious recordings? Who were his Blues influences? What song was Pete working on that made him want to start playing the blues?

There are a lot of Pete Blues-type demos. Generally, they are somewhat generic as songs, but hearing him singing and playing makes them enjoyable. Hopefully, many of these will come out in the future.

What do you mean by "generic"? His lyrics were not interesting or the song structure and tune was always the same?

The melodies and structures are pretty basic to standard 12-bar. Lyrics - sometimes they were pretty simple, but on "I'm Just A Hermit" he has great guitar work and an interesting lyric, but it's a cliché blues chord structure.

Did The Iveys ever record a version of "Keyhole Street"? It sounds like a song that would be perfect for their style.

The Iveys never did this, according to Ron Griffiths.

Pete seemed to enjoy recording songs just for his own amusement and was pretty good with double entendre lyrics. Did he write a lot of songs like "I've Waited So Long To Be Free" and "Richard" that he never intended for Badfinger to use?

Yes, then again, who knows what was truly envisioned for the group. People's impression was that Pete was mostly concerned with the group and not a solo career.

The demo for "Midnight Caller" features Pete singing some intriguing harmonies with himself all the way through the song. Did Badfinger ever attempt to record it this way with Tommy & Pete singing together or did Pete pretty much discard the idea before going into the studio with it?

I have no evidence of the group trying those harmonies. I know, Tommy and/or Joey would've sounded great singing those harmonies with Pete.

How do you select which of Pete's demos of Badfinger songs to include?

Basically, quality of song and showcase of various styles of songwriting.

"Helping Hand" is my favorite track on Golders Green. I can't believe the high quality of both the lyrics and melody. I think it's one of Pete's best songs ever. Let me ask you to speculate for a moment if I may. If Badfinger would have recorded a follow-up to Head First, do you think this song would have been a sure bet to be on their next album or a reworked version of Head First?

It is a great song. They would've put it in a better key for Pete to sing. But the thing about a lot of these later Pete songs is the lyrics are so personal and painful, you have to wonder what he would have done. As you know, Pete changed "No More" to "No, Don't Let It Go" because the original words were so intense and raw to his personal feelings. How could he have explained them to the public?

"I'm So Lonely" sounds a lot like Eric Clapton. Was Pete a Cream fan? Did he consider himself as good a guitarist as George Harrison, Eric Clapton or Pete Townshend, for example?

He especially loved guitarist Peter Green of Fleetwood Mac, besides Clapton and Harrison. He thought highly of Townshend. He was very low-key on his own ability. No one ever remembered him touting his ability openly at any time. In fact, roadie "Tag" Hall told me Pete was always very nervous when taken to sessions where Clapton, Harrison, or others would be. Tag would reassure Pete they wouldn't want him there if they didn't think of him as an equal.

What was the most difficult song to work with technically speaking as far as cleaning up the sound and finding the right overdubs to add?

Sound quality: "Leaving On A Midnight Train", "Goodbye John Frost", "Midnight Caller."
Overdubbing: "I've Waited So Long To Be Free". No ideas worked well, but I know there are overdubs that could've enhanced it. I ran out of time. Still, it is an important song and is just fine to hear the original as it was.

I think it's better without any overdubs. It's such a "raw" song much like John Lennon's "Working Class Hero."

The whole overdub issue is touchy. It is far easier to screw-up the original demo than enhance it without taking away from the integrity of it. From the 2 CD's, there are a few that I cringe a bit, and wish I could've worked longer on, but generally, I'm pretty pleased, and feel I did the right thing in my approach. Everybody would do it differently. The main point is - Pete is the star. These projects are about him and his legacy.

I agree.

What can we expect on a Volume 3? More experimental recordings or potential hits?

Even more variety of styles. Yes, some Psychedelic, Blues, 20's and 30's style Pop, instrumentals, and more.

Are there any tapes of Pete composing that would be interesting to hear?

There are some of him humming melody, constructing... Obviously, that material is more tedious for a commercial CD, but I hope eventually, a lot of the extraneous comes out, for a study of his artistry.

Any songs that Badfinger ended up recording like "Blodwyn", "Lonely You", or "Dennis"?

There are a lot of "Blodwyn" configurations, no "Lonely You" that I found, "Dennis" (some instrumental ideas). The demo of it Joey and Kathie have mentioned of "Dennis" --- I have not come across.

What does Petera think of her Dad's music and the 2 CDs you've done?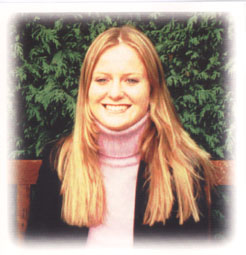 She loves the music and is very proud to have him as her father. I don't know her specifics on Golders Green just yet.

Are you going to continue the same album title theme or name the next Volume after one of Pete's demos?

Haven't thought of that yet.

Are Tommy Evans demos going to be your next CD project or an Iveys disc?

It's all about legalities, money, and time. Hopefully, all will transpire.

Thanks for your time, Dan. I really appreciate it.

Lyrics to the songs on Golders Green

review of Golders Green by Tom Brennan

Pete Ham Library