Please submit your 1969-1984 concert memories to: badfingerlibrary@gmail.com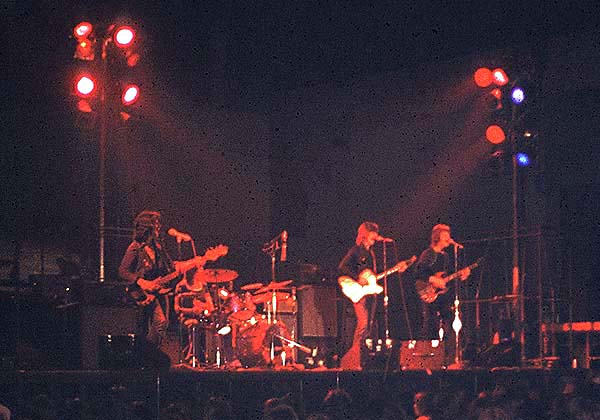 Corrections
:
November 20, 1981 - 'Houston' changed to 'San Antonio'
New dates posted:
Brassy's Night Club, Cocoa Beach, Florida on December 8, 1981 posted August 19, 2017
The Black Lion Hotel, Cardigan on April 9, 1966 posted February 13, 2014

New items posted:
October 9, 1983 concert ad posted August 19, 2017
December 9, 1981 concert ad with photo posted August 19, 2017
April 7, 1972 concert ad posted April 24, 2016
March 3, 1972 ticket stub posted April 22, 2016
March 12, 1972 articles & review posted January 18, 2016
June 21, 1972 concert ads & review posted January 18, 2016
March 8, 1973 concert ad posted January 18, 2016
November 24-26, 1970 Unganos ad posted January 18, 2016

New concert memories:
December 9, 1981 (Cocoa Beach, FL) from Russ Roth posted August 19, 2017
March 14, 1972 (Yonkers, NY) from Joe Brya posted April 11, 2015
June 29, 1972 (LaGrange, IL) from Daniel Hudelson posted May 18, 2014
February 3, 1972 (Springfield, MA) from Harold Montgomery (major update) posted November 10, 2013
March 17, 1972 (Staten Island, NY) from Alfonse Usuriello posted October 12, 2013


This webpage compiles as much information as possible regarding the live concert appearances of Badfinger. It builds on the list first published in the 2nd edition of Dan Matovina's Badfinger biography, "Without You, The Tragic Story of Badfinger" which covered the period 1969-1974. This website goes beyond that by adding more details, by including published articles, ads, posters, ticket stubs, promo photos, concert photos, concert memories from fans, and by listing the set list of each concert wherever possible. This webpage also goes beyond the year 1974 by covering the various attempts at reviving the band after Pete Ham's death up to and including the 1984 British Invasion Tour in the U.S.A.

The success of this site depends on contributions from fans who were lucky enough to experience Badfinger in their prime. Anyone else can help by searching the newspaper archives of your local city library and various college libraries.

We have made every attempt to credit the appropriate people whenever & wherever possible. If anyone was not credited properly or if someone was improperly credited, please contact me so I can make corrections. Also, anyone who wants to donate scans of any concert memorabilia, articles, photos, set lists, memories, ticket stubs, or recordings, please contact me.

Thanks a lot to everyone for their hard work and support to make this all possible.

*Note: all page number references to "Without You, The Tragic Story of Badfinger" refer to the 2nd edition of the book.


The Iveys credits:
Keith James' fanzines Badfinger Live, The Iveys File #1, #2, #3, and Badfinger File #11
and Dan Matovina's biography, Without You-The Tragic Story of Badfinger
Special thanks to Ron Griffiths, Alwyne Jenkins, Marilyn Jones
and Bill Collins for the review of his diaries
Research by Keith James, Dan Matovina and Kent Gray
ad & article restorations by Tom Brennan
Contributions by: Geri McGuckin, Edward Bouma, and William Howells.

thanks to the following newspaper and periodicals that were used throughout this webpage (research by Keith James):
The Boston Standard
Bristol Evening Post
Cambridgshire Times
Chester Chronicle
Herald Of Wales
Liverpool Echo
Llanelli Star
Melody Maker
Neath Guardian
New Musical Express
Reading Chronicle
Scunthorpe Star
Scunthorpe Evening Post
Scunthorpe Evening Telegraph
Shrewsbury Chronicle
South Wales Echo
South Wales Evening Post
South Wales Guardian
West Bromwich News
West Wales Guardian
Wolverhampton Express & Star

thanks to the following libraries (research by Keith James):
Ammanford Library
Carmarthen Library
Llanelli Library
London Newspaper Library
National Library Of Wales
Neath Library
Staffordshire Library
Swansea Archive Library
Swansea Reference Library

Badfinger credits are listed throughout the listings...