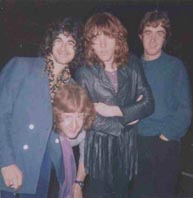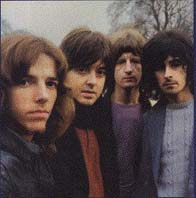 BadfingerIveys YouTube Channel

Badfinger/The Iveys Facebook
(Official Badfinger Facebook)

Badfinger (public group) Facebook
(Most popular Badfinger forum)

Pete Ham Facebook
Badfinger Official Twitter
@badfinger_offcl

Badfinger Library Twitter
@badfingerlibrar

Brando's Badfinger Page
(with YouTube video links)

Badfinger Library Message Board
(news, forum)

Dan Matovina's Badfinger Biography






My goal with this web page is to categorize and present as much information as possible on The Iveys and Badfinger.
In doing this, I want to be as accurate as possible with the information, so this page will constantly be changing.
My motivation here is my love for Badfinger's music and my desire to spread the word about their music to new fans.
Tom Brennan (webmaster)

Additional research by Dan Matovina and Keith James,
with contributions from Badfinger fans worldwide.
Special thanks to Ron Griffiths, Dave Jenkins, Bob Jackson,
Mark V. Perkins, Paul Nyman, Stephane Fremon, and Philippe Colinge.

also visit... Splinter Library (Bob Purvis & Bill Elliott)
Apple Records U.S.A. singles (list by Tom Brennan)
Tom Brennan's Important Beatles News

© Copyright 1998-2018 Tom Brennan's Badfinger Library. All Rights Reserved.
Reproduction in whole or in part in any form or medium without express written permission is prohibited.
All trademarks used are the property of their respective owners.